Buying and selling a home can be the most important decision of your life and you deserve an agent with the unequaled resources of Keller Williams Realty Centre. You deserve an agent who protects your interests and helps you make informed real estate decisions.
If you are looking for an agent who is trustworthy, knowledgeable and who provides the highest level of customer service possible, you have come to the right place!
Call or email us now and let us show you what "A Superior Real Estate Experience" is all about.
About Us
A service of Keller Williams Realty Centre, Great Frederick Homes has been helping home buyers and sellers since 2003. As the #1 real estate company in the U.S. by agent count, units, and sales volume, Keller Williams cites its values as God, Family, then Business. The Keller Williams belief system is Win-Win (or no deal), Integrity (do the right thing), Customers (always come first), Commitment (in all things), Communication (seek first to understand), Creativity (ideas before results), Teamwork (Together Everyone Achieves More), Trust (starts with honesty), Success (results through people). Learn more about the greatest company in real estate at www.kw.com.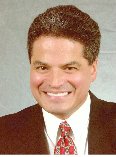 Bio
A licensed real estate agent and REALTOR® since 2003, Tom Carbo was formerly a senior buyer with GE Capital and a computer sales executive with local and national companies. An instructor of customer service skills, Tom's students have included corporate executives, network engineers, real estate agents and other front-line customer service providers.
Tom's career in both sales and procurement in which he held a $2 million signing authority, makes him uniquely experienced in the fine art of negotiation.
About Social Media
The business of real estate is full of appointments, timelines and deadlines and if you do it right, it's a very busy one. Although we recognize the value of social media, we choose not to engage in any here so that we may more fully focus on serving our valued clients.